Frequently Asked Questions
Do you have a dress code?
Our dress code is business casual. Conservative dress required. Guests wearing clothing that shows excessive skin will be asked to wear a sweater or jacket. Men need to be in collared shirts or business casual shirts with sleeves. No cut-offs, t-shirts with offensive language or graphics are permitted. If you have further questions about our dress code please call (410)-567-2040 or contact us.
Can I make a reservation on the patio?
Patio is first come, first served seating only. Guests who would like to enjoy outdoor seating should be prepared for the elements (sun, wind, bugs, etc).
Can I bring in my own cake?
NO outside food is permitted in the building.  Guests who have rented space and paid the fee for a large large party may be permitted to bring in a dessert.
Can I bring in balloons and decorations?
No balloons or decorations of any kind are allowed in the dining room or on the patio unless it is a private party and has been arranged ahead of time. Flowers are permitted.
Do I need to wear a mask?
Is there parking nearby?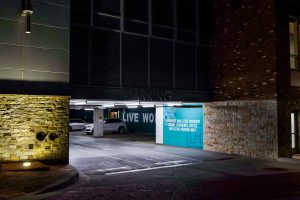 We have a garage attached to the building and there is door directly into the restaurant on Level G. Come up one level when you enter the garage and look for the signs and the bid RED X on the door.
Do you have a Kids Menu?
We do not offer a separate menu for kids, but we have several options on our dinner, brunch, and gluten-free menus that will work for children.
Do you have a Gluten-Free Menu?
Are pets allowed on your patio?
At this time pets are not allowed. Or patio is small and gets super crowded once full. It is difficult for our staff to move around with extra creatures, and we want to be sensitive to our other guests who may have allergies or phobias. We are looking into doing one day a week where dogs are invited to come. Stay tuned.
What days and times do you have live music?
Currently, we have live music during most Saturday and Sunday brunches from 12 PM – 3 PM.  For the most up-to-date schedule for musicians please call us at (410) 567-2040 or connect with us on Facebook and Instagram.  Requests to be near our musician will be taken into consideration but are not guaranteed.  Reservations are highly encouraged for brunch!
Do you have curbside pick-up?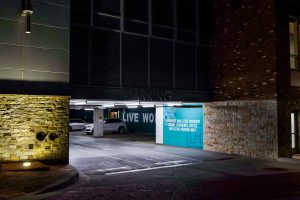 Yes, when you call, please specify if you would like curbside and we will meet you in the garage Level G.